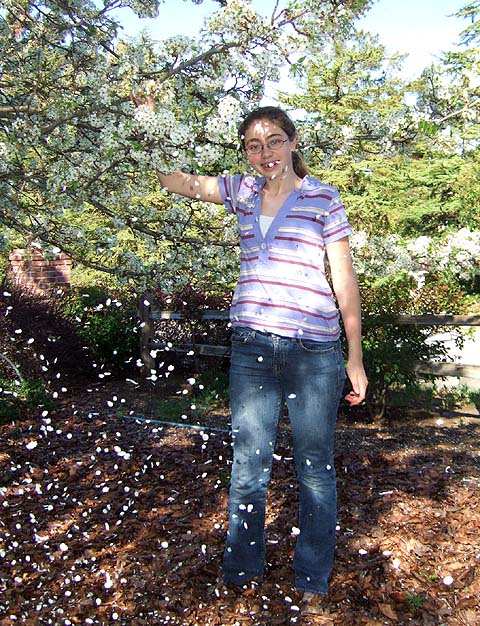 In early March, snow flurrys hit Northern California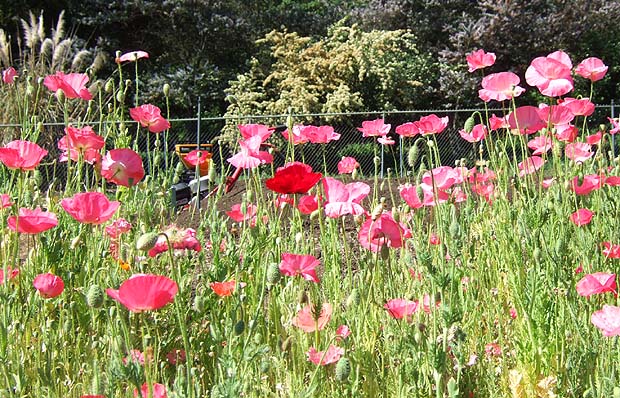 Olivia Poppies smile as the patch on Mount Doom gets a double dig...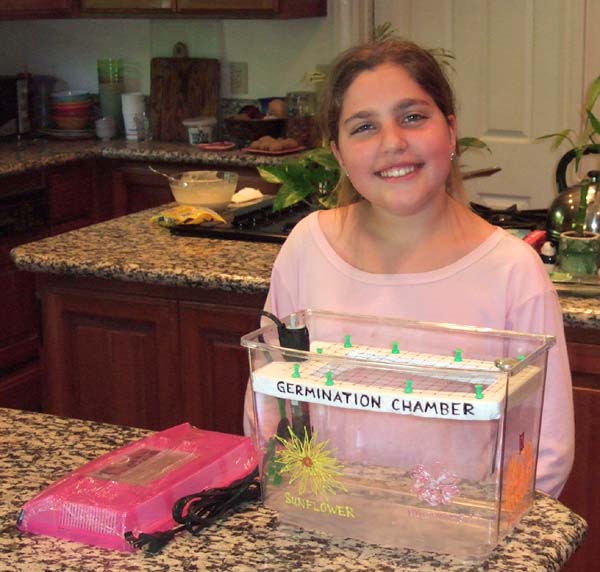 Olivia shows off our high tech germination chamber -
The tank is filled with water, a fish tank heater keeps the water at 90 degrees
the seeds are suspended over the water on damp paper towels.
100% germination in 24 to 48 hours.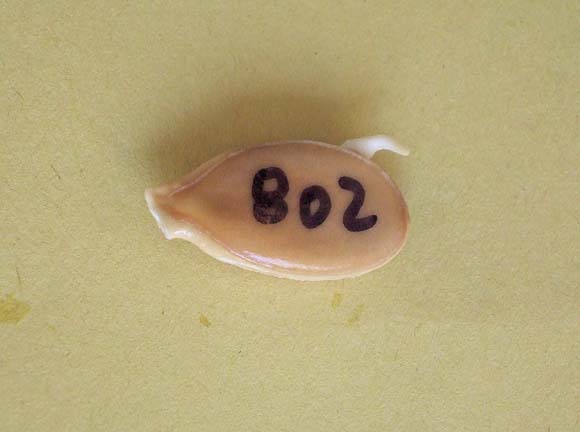 Where is the %##$&%% door out of this place??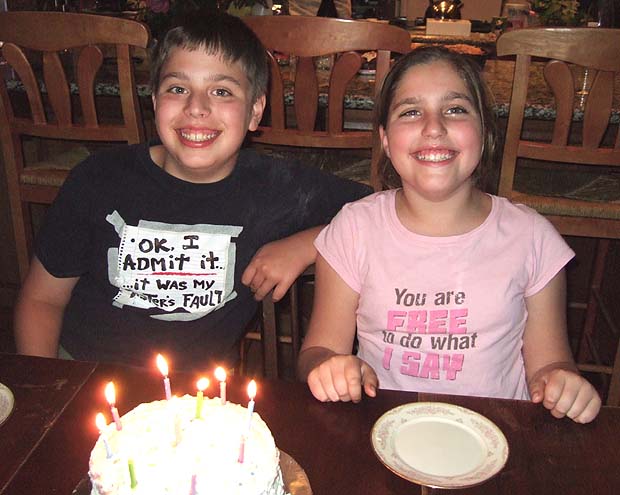 It's May 7 - the twin's birthday - and all the pumpkin seeds have sprouted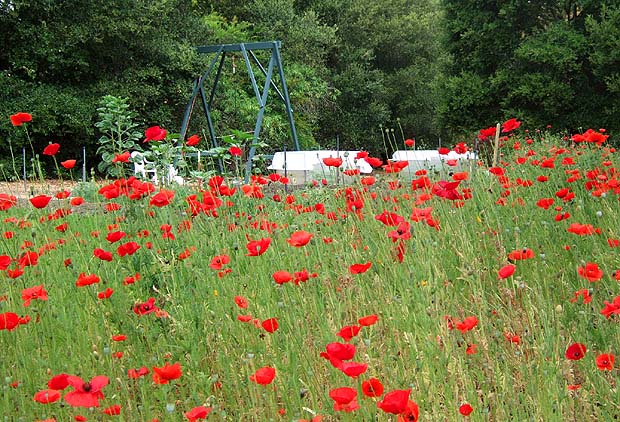 Pippin (1187 Slusarek) and Arwen (1191 Zunino) snuggle in their hobbit homes
in the front patch, now known as, "The Shire"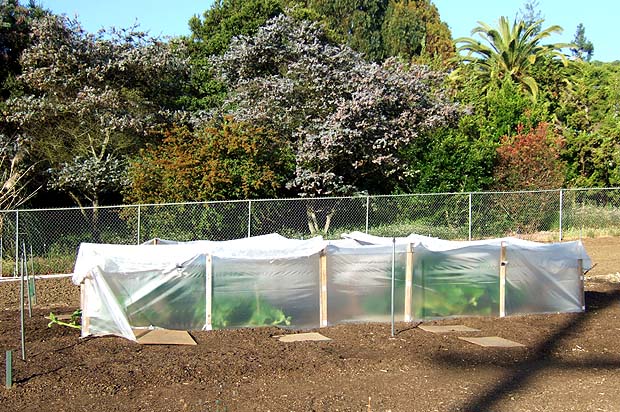 Gandalf the Orange (1069 Zunino) squares off against Lord Sauron
in Sauron's temple on Mount Doom. Sauron's pedigree is one of the
great mysteries of my patch - Who could have bred a pumpkin so evil?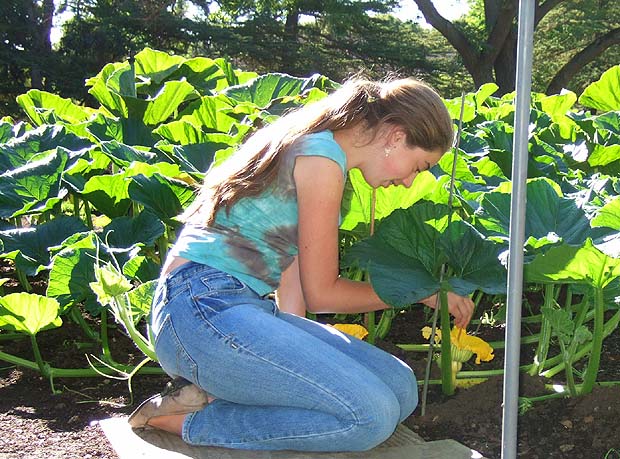 Amanda whispers poetry as she pollinates gentle Arwen (1191 Zunino)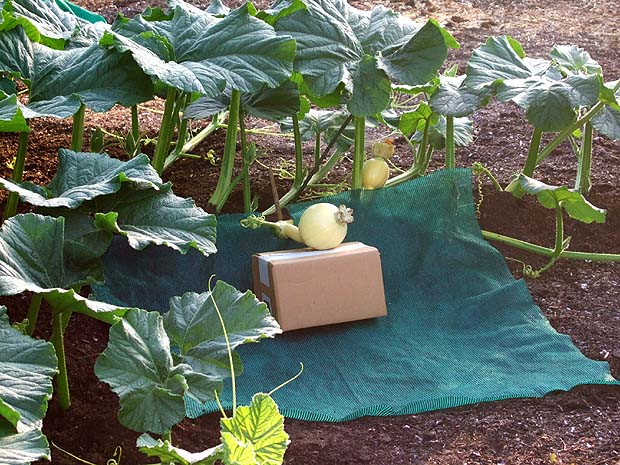 Gandalf the Orange (1069 Zunino) sits on his throne with his flowing green robes





The males are ready, Olivia's ready - let's consumate this thing!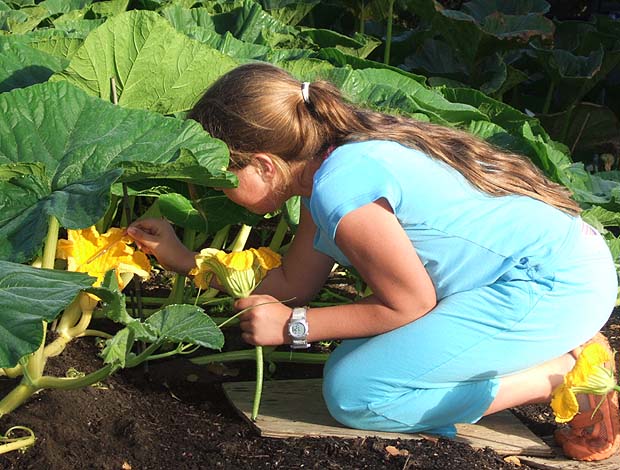 Pippen (1187 Slusarek) laughs when Olivia tickles him with her brush.
A hobbit pumpkin he be, but perhaps no midget...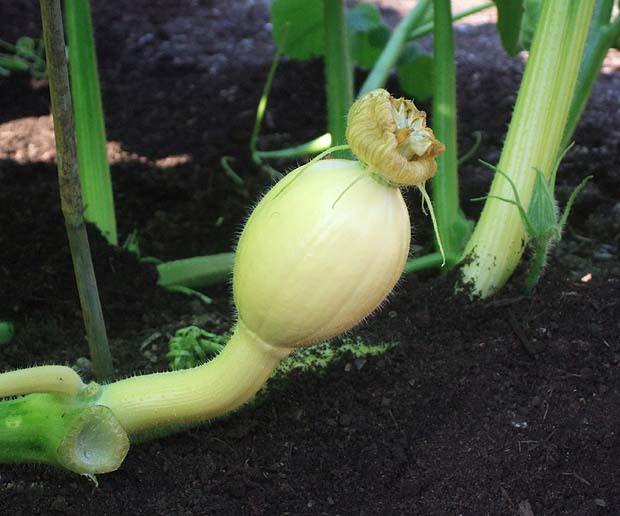 Lord Sauron with his ugly little crown .
Can this really be the "Lord of the Gourds?"