Y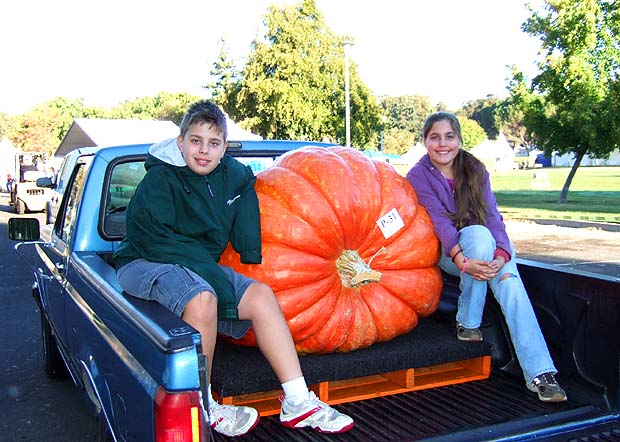 Tony and Olivia with Gandalf the Orange at Elk Grove.
At 594 pounds he took 26th in weight but first in color and shape.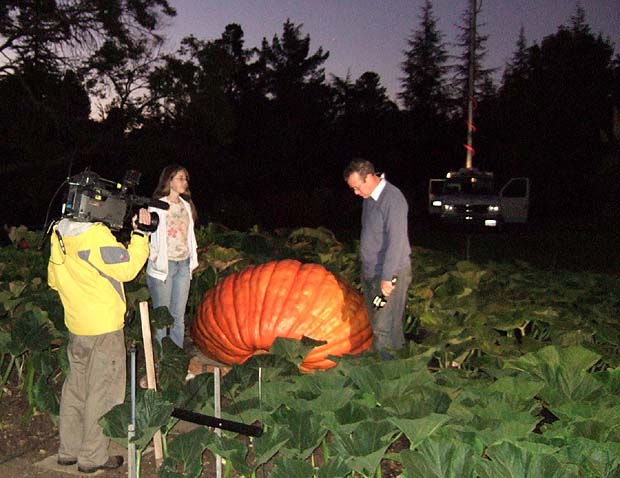 Amanda and Arwen do a live interview for NBC news at 5 in the morning.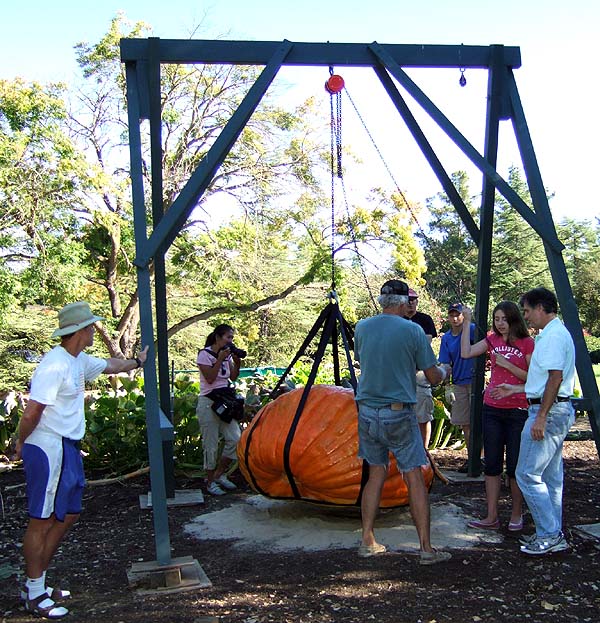 The pumpkin plucker looks a little stressed under Arwen's weight
- or so it seemed...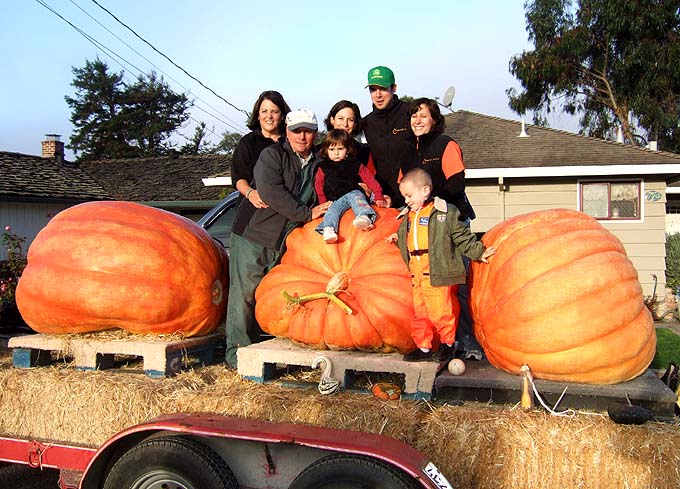 Eda and Farmer John with their extended family at Half Moon Bay.
Pumpkin pedigree from left to right - 981 Zunino, 1069.5 Zunino, 1034 Zunino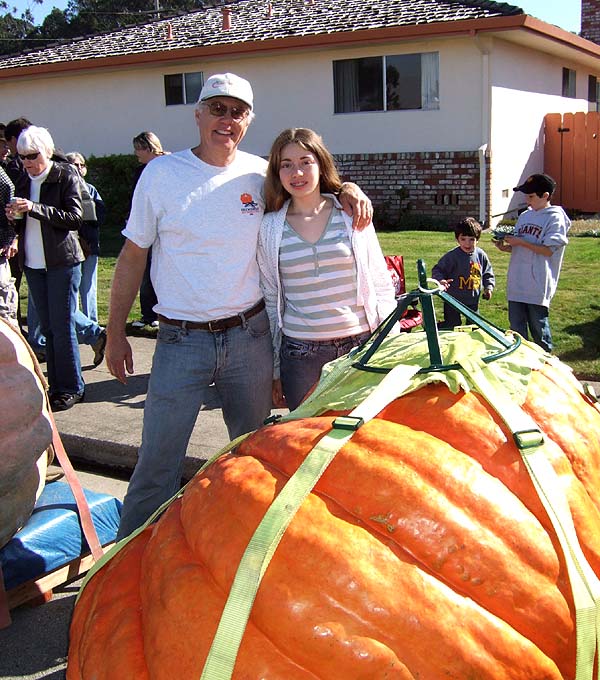 Arwen's all straped up and ready for the scales at Half Moon Bay.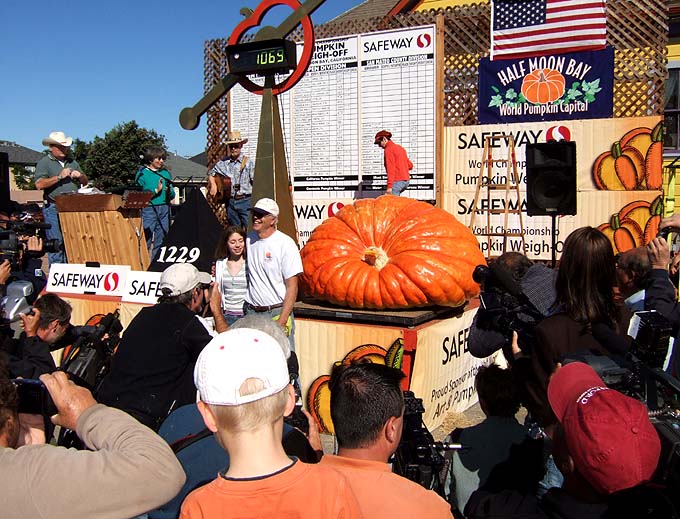 Arwen on the scales goes way light. Even so, the pumpkin paparazzi found her
very photogenic. Unknown to these unsuspecting shutterbugs,
she carries a terrible secret in her womb.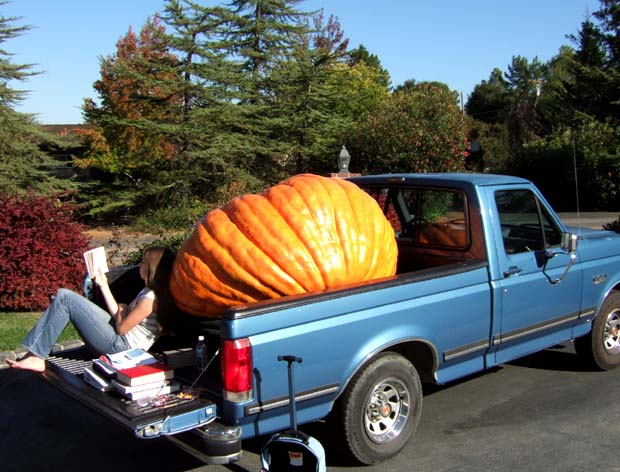 After the weigh-off, Amanda hits the books and keeps Arwen company.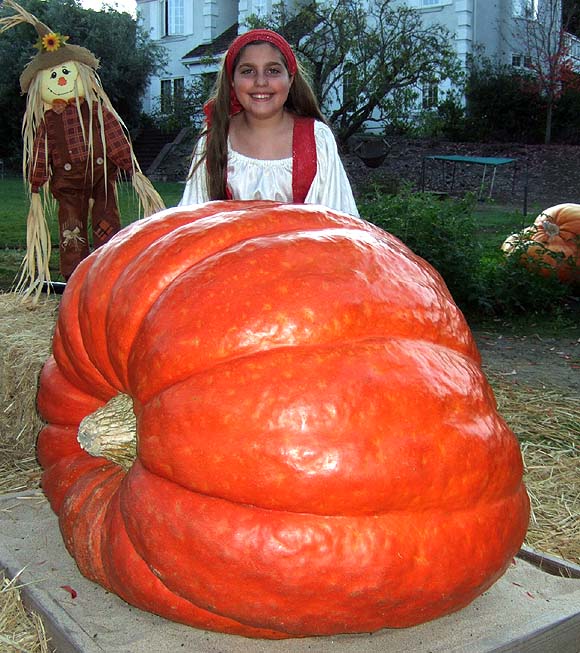 Olivia and Gandalf the Orange - his magic is like orange candy in your eyes....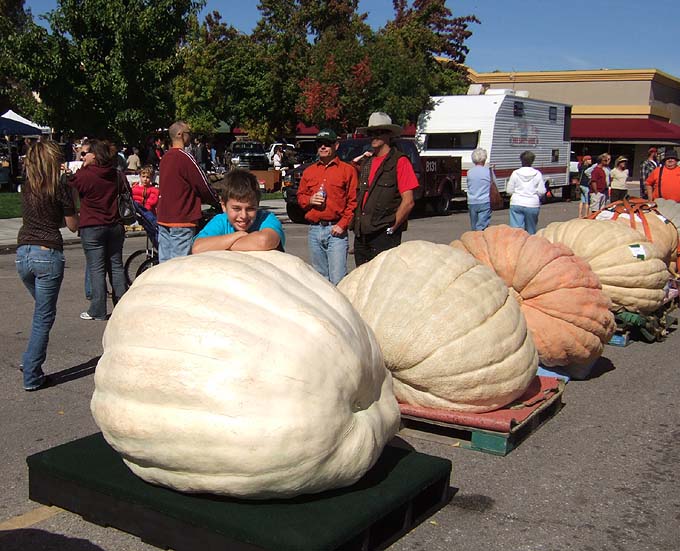 Sauron (1450 Wallace) on his black throne at Paso Robles with his side-kick Tony.
Joel Holland and Jim Martin look on in the background.





Sauron weighs in 7% heavy at 1,244 pounds. The orange fellowship of the gourds -
Arwen, Gandalf the Orange and Frodo didn't have a chance against his awesome power!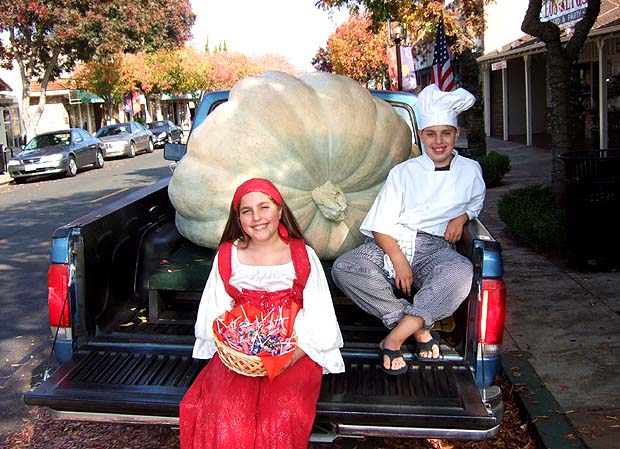 Sauron dressed up as a giant pumpkin for Halloween and helped
Tony and Olivia give out candy to kids in Los Altos.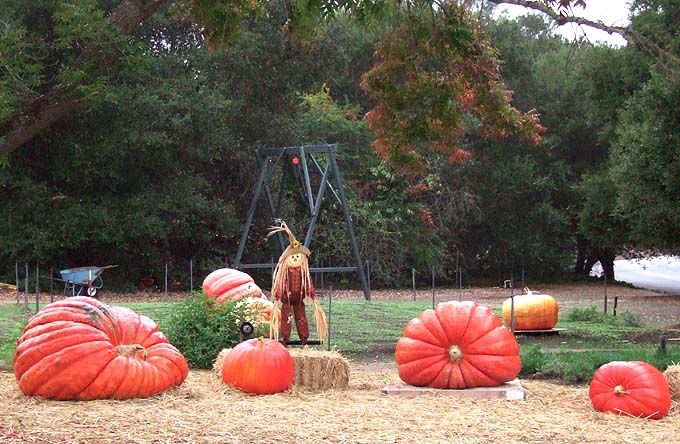 The Orange Fellowship of the Gourds lie in defeat in the Shire Patch.
The cruelest horror awaits Arwen - the seed of Lord Sauron lies in her womb.
Like Rosemary's Baby she carries the spawn of the devil himself....
- are true orange giants a thing of the past in Middle Earth?
We're not in Kanses anymore Frodo......